Sunseeker Sensation
2 Bedrooms,
40 x 20
A quiet classic

Coming Soon

Elegant & stylish

Open plan living

Breakfast bar

En-suite master bedroom

Full size bath

Real oak furniture
Sunseeker Sensation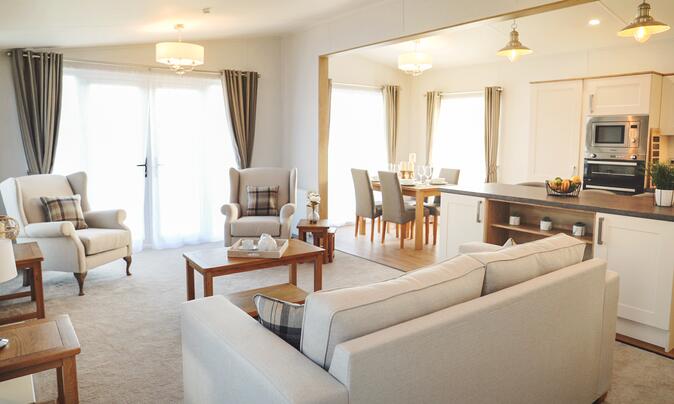 Sunseeker Sensation - coming soon
The Sensation by Sunseeker Holiday Homes is a luxury twin-unit lodge offering a bright and airy Holiday Home to a fabulous layout design.
The Sensation offers creativity, genius and wonderment all rolled into a faultless Holiday Lodge.
The open plan living area expresses sensuous décor linked with the utmost quality.
A kitchen area with workspace that could lend it self to a TV chef. The dining area is surrounded by in coming light making it perfect for the family to get together around. Superbly appointed kitchen with the best in modern appliances for the chefs amongst us and of course the non.

The master bedroom offers elegance and style , with dressing room and ensuite you are really being spoilt.
This 40 x 20 Luxury Lodge means even the second bedroom is oozing space. Tastefully decorated, a great escape for the kids to play/relax.
A family bathroom provides a bath and a shower, and an en-suite shower room for the master bedroom.
For more information please contact Rockbridge Park on 01547 560300 or email us
Holiday homes available at our other parks