Regal Hemsworth
2 Bedrooms,
39' x 13'
39' x 13'
2 bedrooms 
Open-plan living 
Ample storage
Spacious feel
Walk in wardrobe 
Luxury mattresses
Integrated fridge freezer
£58,495
Regal Hemsworth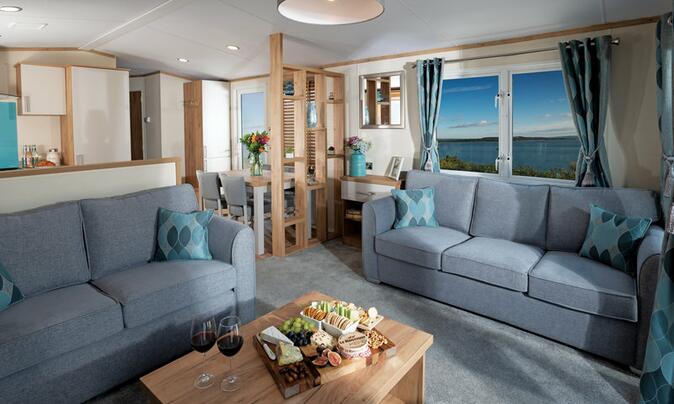 The Hemsworth has a spacious feel combining modern living with all the practical detail included. It boasts an extensive range, including both 12ft and 13ft models. The large front windows with optional outlook doors are designed to maximise your external views and light while providing practical access to your outside space.
The beautiful Brise Soleil separates the kitchen and dining area without compromising the open-plan living. The lounge features a two and three seater sofa suitable for hosting family and friends. The Hemsworth benefits from plentiful storage in the form of a bookcase and open shelving throughout.
The kitchen layout has a cosy feel and has been designed for ease of use with everything to hand, including cooker with separate grill, a large, integrated fridge freezer and ample storage.
The inviting, light and airy bedroom spans the width of the holiday home. Behind the bed lies a walk-in wardrobe and an en-suite shower room. The large dressing table provides plenty of space and the tall drawer units ensures there is enough storage.
Currently on display at Arrow Bank, this model can also be sited at Pearl Lake or Rockbridge Park.
For more information please contact us on 01544 388312 or email us 
(Stock 3126)