Pemberton Park Lane
2 Bedrooms,
42 x 14
Superb pre-owned
Lakeside plot
Open plan living area
Separate utility room
Family bathroom
En-suite shower room
CH / DG
Breakfast bar
£67,495
Pemberton Park Lane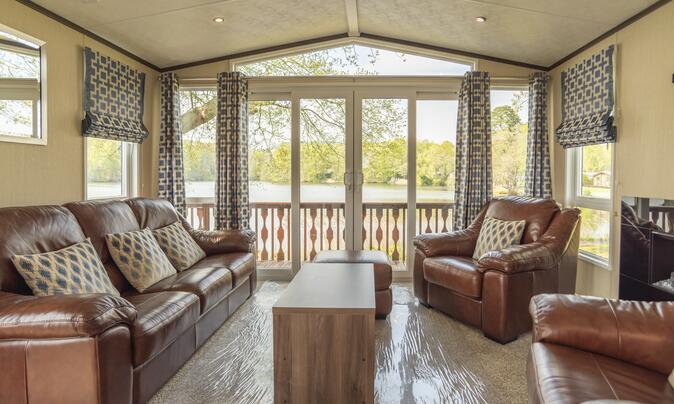 Superb pre-owned Pemberton Park Lane for sale at Pearl Lake.
The sense of space as soon is you walk in through the side entrance door is fantastic. It is a WOW moment.
Typical Pemebrton quality is immediately obvious. A fantastic fitted kitchen is alongside a dining area for 4 people. The dining table has the benefit of sliding patio doors alongside. The open plan living area is full of natural light - huge windows and outlook patio doors offer wonderful views. The lounge has a free standing leather sofa and fitted curtains and blinds that give a cosy warmth for when the nights are longer.
A family bathroom, with shower over, is great for guests and family. The twin bedroom has plenty of storage space.
The master bedroom has a walk-in wardrobe with shelves and hanging space. It also has an en-suite shower room - perfect when you have visitors.
And if all of that is not enough... this holiday home is on a stunning lake edge plot.
Easy to compliment, difficult to fault, a must see holiday home on a great 5 star holiday park.
For more information, call in and see us, telephone us on 01568 708326 or email us