ABI Westwood
2 Bedrooms,
42x12
Impressive design
Exceptional quality
Open plan living
CH / DG
Family bathroom
En-suite shower
Side hallway
Finance available
£58,995
ABI Westwood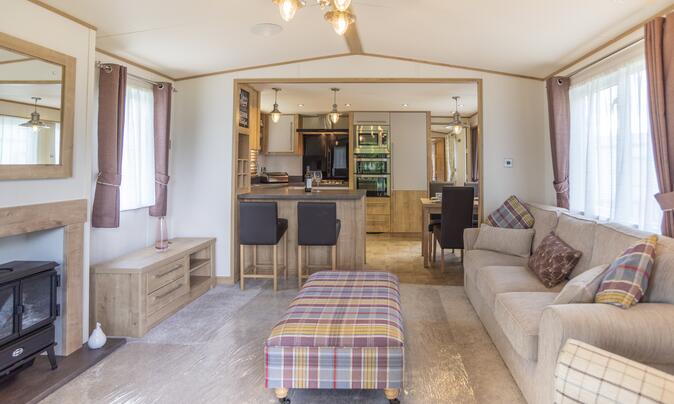 ABI Westwood for sale at Pearl Lake
Where to start with the Westwood? Superlatives escape me and the images will never do it justice. Suffice to say that this quality of holiday home, immaculate pre-owned, on a fantastic plot with golf course views, on a 5 star holiday park... Wow!
A side hallway keeps the balance of the interior and gives direct access to all rooms in the home. Storage for boots and coats are here, maybe even somewhere you can towel the dog off - assuming there might be rainy days of course. The open plan living area sees a great kitchen area with an abundance of worktop space, even a breakfast bar. The dining area for 4 people alongside large windows to let the light flood in. A very comfortable lounge with separate sofa and armchairs and a large footstool all sit infront of a glorious view through the patio doors.
A family bathroom with full size bath (wow!), a twin bedroom and then a spacious master bedroom with walk-in wardrobe and en-suite shower room complete this mini online tour.
The best thing to do? It's got to be seen to fully appreciate just how good it is.
For more information call us direct on 01568 708326 or email us. Better still, if you're passing, call in and take a look. I can virtually guarantee a cup of tea for you.