ABI Roecliffe
2 Bedrooms,
39 x 12
Fantastic value

Lovely colours

Open plan living

Entrance hallway

Patio doors

Family shower room

Spacious master bedroom

En-suite w.c.
£49,995
ABI Roecliffe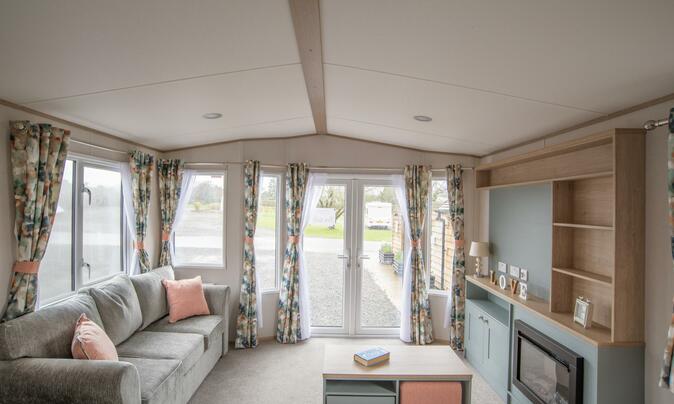 ABI Roecliffe
A real joy to be in. Great colours matched with unpretentious design and thoughtful touches make this an instantly friendly interior.
Large open plan living area with lots of light from the patio doors. Free standing lounge furniture, dining area for 4 people and a fully equipped kitchen all come together to make a great space.
Entrance hallway (a personal favourite) gives a great buffer to the rest of the home. Access directly to main living area, twin / guest bedroom, family shower room and spacious master bedroom with en-suite w.c.
It's difficult to see how this has not got everything you need!
This holiday home is on display at Arrow Bank, Eardisland.
For more information please contact us directly on 01544 388312 or email us
(stock 3130)
Holiday homes available at our other parks