ABI Beverley
2 Bedrooms,
39 x 12
Updated for 2021

Contemporary haven

Soothing colour palette

Free-standing sofas

Sliding patio doors

Full size bath

King size bed

En-suite shower room
£47,500
ABI Beverley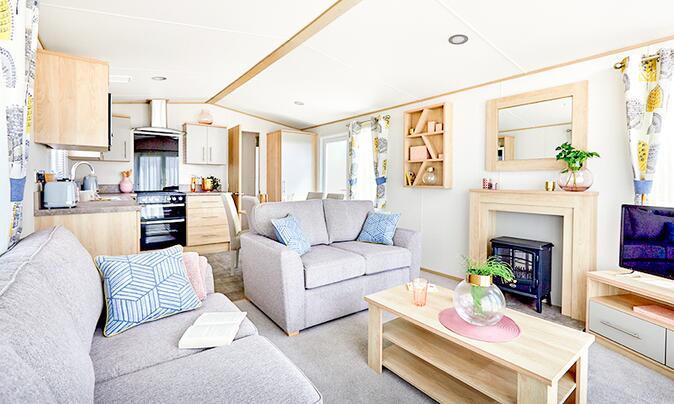 ABI Beverley - coming soon
Retreat to this chic hideaway and leave everything else behind. The Beverley's soothingly neutral tones and unfussy interior feels simply serene. Graphic prints pop here and there, giving it a cool, contemporary vibe.

Brimming with mod cons and contemporary style.
The Beverley is full of stylish touches. The kitchen's design is pleasingly sleek, with minimalist lines and muted tones. Statement fabrics, cool bedside lighting plus a myriad of other design details make it possible to enjoy a chic break without having to step out of its door.
For more information call 01568 708326 or email us
Holiday homes available at our other parks